History has repeatedly proved that women though considered the weaker sex have shown unbelievable strength and character in many a situation where men would think twice. Personal sacrifice, may it be for her family or for a cause has been her greatest strength.
Pages on pages can be written on Hearing Impaired achievers who are way above the rest, the women who have achieved greatness fighting against all odds as well as women involved in assisting the disable to come out of their shell and achieve their dreams. On this day of the International women's day, Earguru pays tribute to these contemporary women who defied convention and turned their dreams to reality.
Arwa Imtiyaz Bhat
Her dedication and determination make her much bigger than a 16-year-old. Arwa Imtiyaz Bhat from Srinagar has become the voice of Deaf badminton players under the J & K Sports Association for the Deaf.
Arwa's father, Imtiyaz Ahmad Bhat is an autorickshaw driver and earns just about enough to maintain his family of five. Arwa's mother Rehana is deaf and mute and so is her mother's brother Mohammad Saleem, both her mother and her maternal uncle are excellent badminton players.
Arwa has seen them struggle, face communication challenges and lack of acceptance. Arwa decided to help everyone with Hearing and Speech Impairment. She learnt sign language from her uncle and took on the daunting role of an interpreter for the Deaf Badminton players.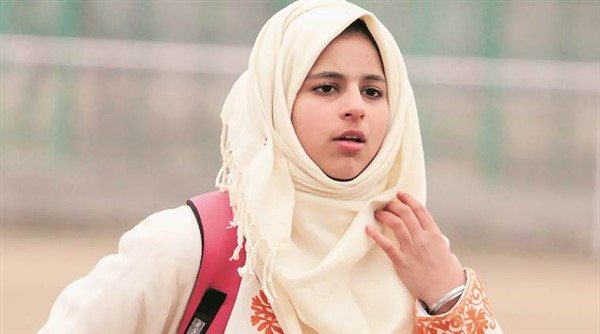 Though her father can just about take care of the family with his meagre income, Arwa does not charge anyone nor does she expects to be paid, her satisfaction comes from seeing the joy on the faces of her players.
Arwa not only takes on the role of an interpreter but also takes the responsibility of being a guardian whenever the team travels for tournaments. Parents of other players trust her and are convinced that their children will be safe.
Her happiness at her team winning 4 Gold medals, 3 Silver medals and 2 Bronze medals at the National Games for the Deaf at Ranchi more than makes up for the lack of monetary compensation.
Arwa Imtiyaz Bhat's determination to give a voice to the ambitions and aspirations of the Hearing and Speech-impaired sportsmen over her own ambitions is a great sacrifice. Arwa wants to become a Doctor, due to her father's limited income and her irregular school attendance, her ambition will remain a distant dream. This saddens her but does not take away her dedication to promote the Speech and Hearing Impaired sportspersons of her state, after all Heroes are made of a different material.
Rupmani Chhetri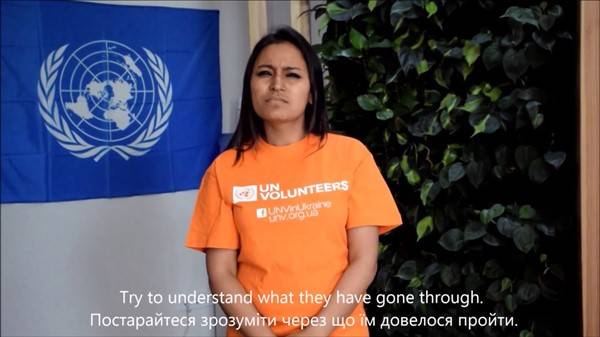 India is an active members of the United Nations Volunteer Programme and regularly deputes volunteers as per the programme, more than 1800 Indian's have worked under the United Nations in many Countries. Rupmani Chhetri is India's representative and will be stationed at Ukraine for the next 2 years. What makes Rupmani different from the other Indians who are also serving as Volunteers? Rupmani Chhetri is Hearing and Speech Impaired.
Born in Nepal, her parents moved to Darjeeling India, when she was 6 month's old, her parents did not realize that she had a hearing loss, nor the teachers in her school realized her impairment. Her parents took her to priests and quacks to seek hearing loss treatment. Rupmani was the only child with a disability as her 2 younger siblings were normal. Her father stopped taking interest in her and refused to pay her school fees. She also worked as a manual labourer on daily wages. All this disgusted her and she found an escape in a Delhi based Hearing Impaired man. Rupmani thought that the man whom she married will understand her and she will not be discriminated against, unfortunately, the marriage did not work out and she went through very difficult times getting a divorce from him.
Rupmani pulled her life together and today she is our proud representative at the United Nations Volunteer Program and attends events and conferences, she is also an executive member of the National Association for the Deaf (NAD)
Rupmani feels that India has a long way to go and is lagging behind in being disable friendly.
Her advice to the parents of the kids who are differently abled is "Just empower them and help them believe in themselves. There is no need for sympathy. They can achieve anything. Just remove the 'im' from impossible."
AMITA DUTTA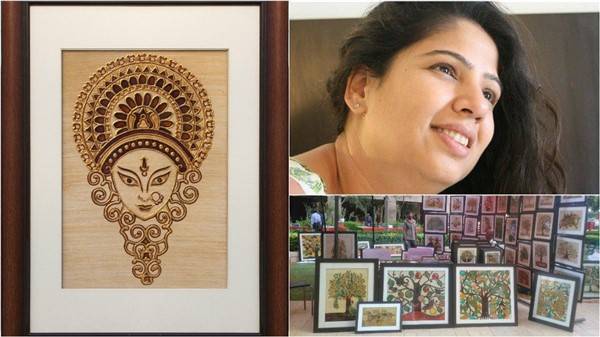 Gurugram resident Amita Dutta is an artist whose unique talent has been appreciated by art critics all over, Amita uses coffee as a medium for her paintings. She is a creator and force behind the label ARA, Art of Radiant Arabica, Arabica is a popular type of coffee.
Besides the fact that her medium of painting is different she is also differently abled. Amita suffers from bilateral (in both ears) sensorineural hearing loss from birth, she studied up to class 9 but was unable to continue her schooling as the school could not provide a special educator for her and feared that she would fail and tarnish the passing record of the school.
Amita found help in Ms. Deep Dutta (Now her mother in law) who helped her finish her education by studying on her own through National Institute of Open Schooling and also encouraged her to join a 3 year course in Interior designing.
Amita stands tall today due to the support of Ms. Deep Dutta, her Mother in law who understood her plight as her son is also Hearing Impaired.
Both the ladies deserve praise for their progressive attitude.
Earguru realizes the lack of awareness for the Hearing impaired and their guardians, our mission through this Hearing Health Blog is to promote Ear Health and offer Ear Health tips to help the hearing Impaired seek right and timely advise so they can join the mainstream and live an independent and happy life.