Turkey hosted the 23rd Summer Deaflympics 2017. The Olympic torch travelled from Lausanne in Switzerland to Bati Park in Samsun. 97 Countries participated having sent a total of 3,145 athletes.
India sent a contingent of 46 hearing impaired athletes. They competed with 3,145 athletes from 97 countries at the Summer Deaflympics 2017. The Indian athletes made India proud by winning 5 medals. This was the best performance so far in any Olympic classification. Be it Paralympics, Special Olympics, winter or summer Deaflympics.
Indian Athletes at Deaflympics 2017
The athletes who made India proud are a 16 year-old Golfer Diksha Dagar. Diksha won a silver in the individual event.
Prithvi Sekhar and Jafreen Shaikh won the mixed bronze medal in tennis. They beat the Chinese pair.
Sumit Dahiya won the bronze medal by an impressive 10-0 score in the freestyle 97 Kg. category.
Ajay Kumar also won the bronze medal with a 10-0 score to win the freestyle 65 Kgs.
The icing on the cake was Virender Singh Yadav who won the Gold medal in the 74 kg. category freestyle wrestling.
Virender Singh Yadav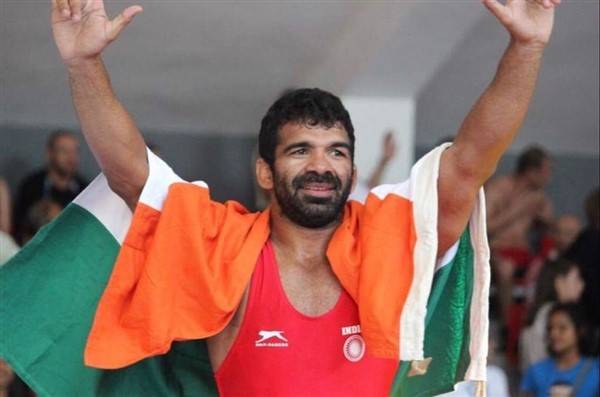 The 31 year-old Virender Singh from Jhajjar in Haryana is an Arjuna award winner. He has also won 6 international medals. His journey was far from comfortable. He was not very well off financially. He was in constant debt because of his expenses on diet and training costs. He earned money by fighting opponents who were twice his size. So strong was his determination to succeed that he did this for a mere Rs. 5,000 per fight. In future, he has plans to start his own academy to train deaf wrestlers.
Let us wish Virender Singh best of luck for his championships in the year 2020 and the Deaflympics is 2021.
Diksha Dagar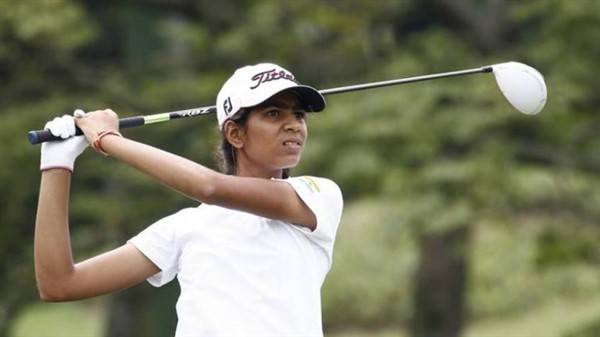 Delhi based Diksha Dagar a 16 year-old, cannot hear the swoosh of the golf club or the sound of the club hitting the ball. But she has given India a silver medal in the Golf event. Her father, Colonel Narinder Dagar started taking her to the Golf course since she was 6 years old. She accompanied her brother Yogesh who is also a hearing impaired. Their father became their coach and inspiration.
Diksha played with her brother whenever their father attended his duties. Being Hearing Impaired, they could not play with other children.
Maiden Golf Medal
Golf has been included for the 1st time in the Summer Deaflympics 2017. Diksha Dagar has the honour of winning the maiden silver medal. Diksha also participates in other tournaments. She is the winner of Junior Amateur title. She has won 4 other National titles and has stood second twice. She thanks her father for encouragement and the Indian Army for providing opportunities. The Indian Army permitted her to use the army club Golf course.
Prithvi Sekhar
Prithvi Sekhar is a 23 year-old from Chennai. He won a bronze medal for India in the mixed doubles Tennis tournament. He partnered Jafreen Shaik from Hyderabad. Prithvi was deaf from birth. He has been using a Hearing aid since then. He has been playing tennis for the last 15 years. He has participated in the 2013 Deaflympics. And also the World Deaf Tennis Championship held at the United Kingdom in 2015. He did not win any of these tournaments. But he started preparing for the Summer Deaflympics 2017.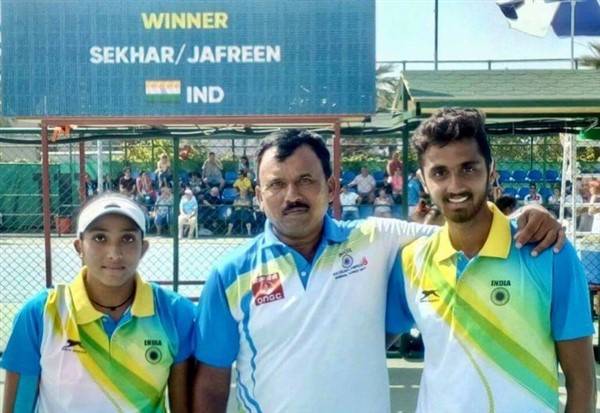 Jafreen Shaik
Jafreen Shaik originally hails from Kurnool. She started playing tennis from the age of 7. She partnered Prithvi Shekhar to win the Bronze medal. Her father Zakeer Ahmed a lawyer, was always by her side. When the expenses on her training become unaffordable her father sold their house. He wanted her to continue her training. Jafreen was also helped by Sania Mirza. Sania donated money to cover her expenses. She also enrolled her in her training academy at Hyderabad.
Jafreen is 2 times National winner and stands 24th in the world ranking in her category.
Summer Deaflympics 2017 Indian Medal Winners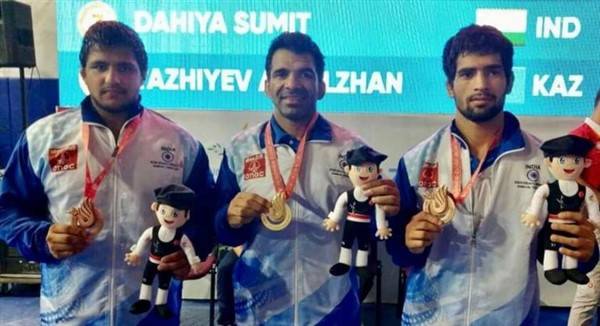 The above 5 athletes were not the only noticeable participants.
The Indian sprint team reached the finals of the 4 X 100 meters Relay. The team members were Jijo Kuriakose, Srikrishna Mahata, Ajeesh Subhash and Yadukrishnan Ramachandran
Yadukrishnan Ramachandran reached the Semis of the100 meters sprint.
Saravanan Karthik and Gursimran Singh Sidhu participated in Men's High Jump event. They finished 8th & 9th respectively.
Women's Doubles Pair of Parul Gupta and Madhu Jaiswal lost in the Bronze Medal Match.
Monika Verma finished 5th. And Priyesha Sharadrao Deshmukh finished 6th in the 10 meters Air Rifle event.
Let's salute these real heroes. They have made the Country proud despite their shortcomings. They have achieved fame and respect for India.