Hearing aid batteries are the most important accessory of a Hearing aid. A dead or a weak battery means no working Hearing aid. 90% of the Hearing aid users buy disposable Hearing aid batteries. These batteries are inconvenient as they have to be replaced regularly.
What if we could insert the Hearing aid battery once and forget about it? Yes, it's very much possible. Rechargeable Hearing aids and rechargeable hearing devices are now freely available.
Table of Contents
Why Should We Buy Rechargeable Hearing Aids?
The priority of the Hearing aid manufacturers is to offer better sound quality and convenient features. Most Hearing aid users had initial resistance towards the use of Hearing aids. Please read this article for tips on convincing the elders to use hearing aids if you or any of your acquaintance is reluctant.
Changing batteries is one of the most cumbersome routines. The user has no option but to replace the battery every few days or a few weeks depending on the use and the type of Hearing aid.
Let us look at some of the disadvantages of disposable Hearing aid batteries.
Disadvantages of Disposable Hearing Aid Batteries
The currently available Hearing aids do not come with an On-Off switch. The user has to open the battery compartment to shut the Hearing aid. Many elderly people forget to do so. If the compartment is not fully opened, the Hearing aid keeps working even if not in use. This results in increased battery usage.
It is difficult for elders with unsteady hands to insert the battery in the Hearing aid compartment. They have to depend on others to insert/remove the battery.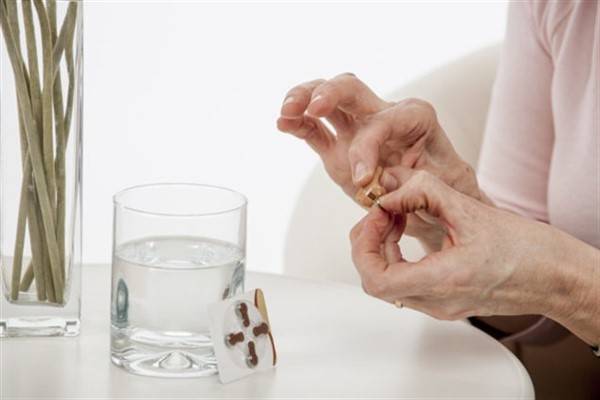 The battery tends to fall out of the compartment. It invariably rolls to the most inconvenient places and is never found. The user has to insert a new battery which increases expenses.
The new Digital Hearing aids have features like Bluetooth and audio streaming. The battery consumption increases if these features are regularly used. The user has to replace the battery more often.
The users have to stock up on batteries as they may suddenly run out of power leaving the Hearing Aid user helpless.
Disposable batteries have a tab which ensures that the battery stays fresh till ready to use. The battery starts working on removal of the tab even if not inserted in the Hearing aid.
The Hearing aid user has to make repeated trips to the shop to buy batteries. This is a major inconvenience for the elderly who stay alone.
Since these are disposable batteries, they are not environment-friendly as they are not recyclable.
Repeated cost is another factor. A small size 312 battery works for less than a week. One needs to buy a minimum of 52 batteries every year.
One has to be particular about the positive and negative side of the battery before inserting. A wrong insertion can break the battery compartment resulting in repairs and inconvenience.
Recent advances in rechargeable battery technology have made rechargeable hearing aids an attractive option.
What are the Types of Rechargeable Hearing Aids?
There are 2 popular types of rechargeable Hearing aid technologies.
Lithium-Ion rechargeable battery technology
Silver-Zinc rechargeable battery technology
Silver-Zinc is the latest technology and has a few advantages over Lithium-Ion technology.
Advantages or Pros of Silver-Zinc rechargeable Hearing aids.
Silver-Zinc battery is less polluting, hence it is eco-friendly.
Silver-Zinc battery is non-inflammable.
Silver-Zinc batteries are smaller in size. Suitable for use in smaller hearing aids.
Silver-Zinc batteries are removable. One can use a disposable battery in emergencies.
Silver-Zinc batteries can be retrofitted or suitable for use in older Hearing aids.
Disadvantages or Cons of Silver-Zinc Rechargeable Hearing Aids
Silver-Zinc rechargeable Hearing aid batteries last around one year.
They have lesser power than Lithium-Ion batteries.
Advantages or Pros of Lithium-Ion Rechargeable Hearing Aids
The batteries will comfortably last for 24 hours with a single charge.
The user can comfortably use Bluetooth and audio streaming with a minor reduction of battery life.
You will not have to replace the battery for 4 to 5 years
Disadvantages or Cons of Lithium-Ion Rechargeable Batteries
The Company seals the battery compartment. For any battery change, the hearing aid has to be sent back to the manufacturer.
The batteries are larger in size. May not be possible to use with small In the Ear hearing aids like a IIC or a CIC.
Advantages or Pros of Rechargeable Hearing Aids
All the leading global manufacturers of Hearing Aids manufacture Rechargeable Hearing Aids. Both the rechargeable technologies are being used depending on the required features.
Besides the standard charging dock for use at home, Starkey has marketed the VFusion rechargeable system. It is in the form of a USB pen drive with a battery charging circuit. Users can recharge their batteries on their laptops.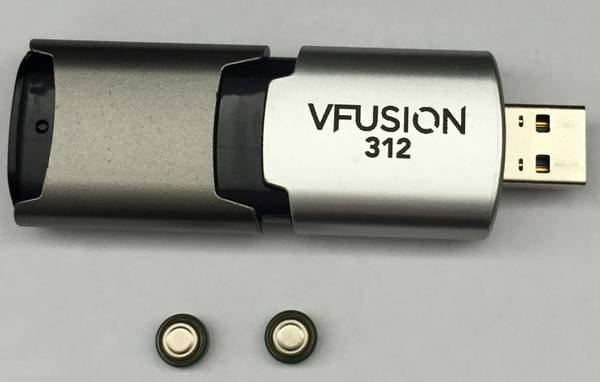 Phonak has a rechargeable product which requires only 1 hour of charging for 12-hour use and 3 hours of charging is good for 24 hours of use.
Signia (Earlier known as Siemens) was the first Company to use rechargeable batteries in Hearing aids. Their latest Hearing aid Stylleto comes with a portable battery pack. Users can charge the hearing aids without searching for an electric socket.
GN Resound was the first Company to use Lithium-Ion batteries. Some of their models still have Lithium-Ion technology. Their new product will have a longer battery life duration than the previous ones.
Hearing Aid manufacturers are constantly working to improve Digital Hearing Aid technology. Keep reading about the latest advancements in Hearing Aids.
About the Author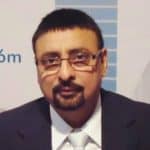 Amrik Singh Arora is the founder of EarGuru – the Ear Health Blog. An Engineer by qualification, he has over 20 years of experience in manufacturing and sale of Hearing aids, Audiometers and Assistive listening devices. He was the Secretary of the Hearing Association of India from 2013 to 2017 and was last Associated with Starkey India as a Director-Business Development. See Linkedin profile.